As I was flicking through my usual websites to catch up on all my global internet news earlier, I came across what threatens to be a storm brewing in the NFL.. I know what you're thinking..."not another one!". & yes, once again, veteran players are involved once more, taking on the league in the law courts accusing them of not looking out for their well being. 6 former players are questioning the handling of concussions that were sustained during their careers & are now affecting their neurological capabilities into their retirement. Without doubt, this class-action lawsuit threatens to have massive implications for the NFL depending on the ruling of the court & comes less than a month since it was announced that over
70 players were also considering legal action against the NFL saying that they withheld information regarding the effects of concussions
.
I then clicked across to
Mutchy's blog
, to find that he had stumbled across the same story - no surprise given that little gets past my eagle-eyed friend & former colleague! Stephen had this to say: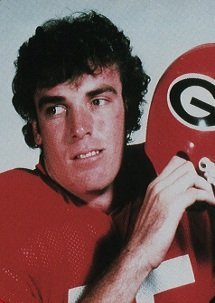 "FALCONS SAY RADLOFF HAD A GAME TO REMEMBER, IF ONLY HE COULD"
-a headline from 1988 for a game in which a blow to the head was so severe that Offensive Lineman Wayne Radloff was knocked unconcious.
In a stunning first potential class-action lawsuit of its kind, he is one of seven former professional American Footballers suing the National Football League (NFL) in Philadelphia over the league's handling of concussion-related injuries
.
The plaintiffs include two-time Super Bowl champion Jim McMahon, who has said he played through five concussions but now frequently walks around "in a daze" and forgets why he entered a room.
The players accuse the league of training players to hit with their heads, failing to properly treat them for concussions and trying to conceal for decades any links between football and brain injuries.
They say the league "turned a blind eye" for the last four decades as coaches encouraged them to use helmets as on-field weapons, a practice geared toward "keeping its fan base excited and interested in the violence of this sport."
In addition to negligently condoning the use of the helmet as an "offensive weapon" to "block, tackle, butt, spear, ram and/or injure opposing players by hitting with their helmeted heads," the National Football League conspired to conceal clear evidence that their passive approach to helmet use and concussions resulted in severe long-term damage to its gridiron gladiators, according to the federal class action filed Wednesday.
The NFL conspired with independent contractors and "team members" to "continuously discount and reject the causal connection between multiple concussions suffered while playing in the NFL, a non-scientific return-to-play policy for players suffering concussions and the chronic long term effects of these injuries," the retired players claim.
Since late 2009, the NFL has encouraged players and their families to cooperate with the Boston University Center for the Study of Traumatic Encephalopathy, which is conducting autopsies on the brains of former athletes -- and finding disturbing evidence of brain damage in football players, boxers and a former NHL player. McMahon has agreed to leave his brain to the centre.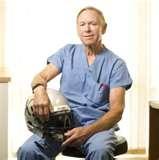 The centre has Dr Robert Cantu (left) as Co-Director and SPACE Clinical Director Stephen Mutch was fortunate enough to hear him speak at the CATA & WFATT Congress 2011 in Banff in May before being introduced to him at dinner by Mike Ferrara, an esteemed clinican and lecturer in the field of sports-related concussion.
He gave an impassioned presentation on the topic of Chronic Traumatic Encephalopathy (CTE) and Chronic Traumatic Encephalomyelopathy (CTEM).
He has also made numerous media appearances on the subject of 'Concussions and Head injuries in (American) Football' and provided testimony to Congress on "NFL and Concussions".
The NFL has issued new concussion guidelines, and ordered that independent physicians determine when a player should return.
This is still a dynamite court action against the biggest league of 'em all.
A great blog post, I'm sure you will agree & one that will no doubt be demanding column inches across all of the US media & could have implications across not just the NFL but also the NHL (ice hockey), the MLL (field lacrosse), the NLL (box lacrosse) & globally into the rugby world.
In an earlier bid to curb the rate & severity of concussions sustained during training, the players negotiated the inclusion of
new rules limiting the number of contact sessions during pre-season & in-season training
as part of the new collective bargaining agreement. Meanwhile, the NFL has put in place sideline return to play testing & have also ordered that independent physicians determine when players are fit to return...but will the NFL be accused of closing the stable door once the horse has bolted?