So the talking point in the sporting press over this last week was Lance Armstrong's confession in a televised interview with Oprah Winfrey & initially, my plan had been to discuss my thoughts on the whole sordid affair. However, I don't feel that Lance deserves any more of my time or attention. His prolonged dishonesty has dragged the sport of cycling back through the gutter at a time when so many have worked so hard to repair the reputation so damaged over the Armstrong era.
I agree with Lizzie Armitstead's comments on Twitter that Nicole Cooke should not even have acknowledged the past indiscretions of former adversaries, because the more the darkened deeds of former competitors are brought to the fore in the press, the more link between drugs & cycling is reinforced to the layman in the street. The more the historic misadventures of these persistent cheats are given air time, the greater the damage to sport as a whole continues to be reinforced. For unfortunately, we're not talking about naive mistakes here, the greatest insult of Armstrong's actions was vilifying those that rightly pointed the finger, whilst flatly denying the existence or extent of his dishonesty for well over a decade, whilst he defrauded sponsors, competitors & the public alike.
For me Armstrong has no place in sport - his actions demean the positive contributions & sacrifices that so many athletes & support staff make to so many sporting causes. As a result, my blog today will pay tribute to some of those whose untimely passing & extraordinary achievements deserve far more exposure than the sordid tales of a far lesser person.
Believe me, I could write pages on the good work done by the likes of Chrissy Ohuruogu as she bids to visit each of the 70 schools in her borough in an attempt to reinforce the Olympic legacy; or the weekend adventures of Swansea City's Angel Rangel as he drove round the city in an attempt to distribute sandwiches to the local homeless community; or Mo Farah's well publicised fund raising on behalf of his foundation. However, I'm going to limit this blog to three stories that truly illustrate the positive contributions of some those involved in sport....& three stories that will likely slip by unnoticed to all but a few.
The first story has it's roots in the athletics season of 2007 & the Norwich Union World Trials in Manchester to be precise. A promising young athlete by the name of Jade Surman was competing in the long jump, when a freak landing resulted in an horrific knee injury. The damage was extensive, the surgical intervention dramatic, demanding months & months of hard, painful work in the physiotherapy treatment room, the gym & on the track to rehabilitate from the physical aftermath.
Most would have capitulated to the psychological aftermath...in fact Jade still can't even bring herself to look at the numerous photographs that were published in the press (out of respect for Jade, I have refrained from posting the photograph on the blog, in case she reads this article, but if you want evidence of the magnitude of the challenge facing Jade, just conduct an image internet search & you won't be looking for long).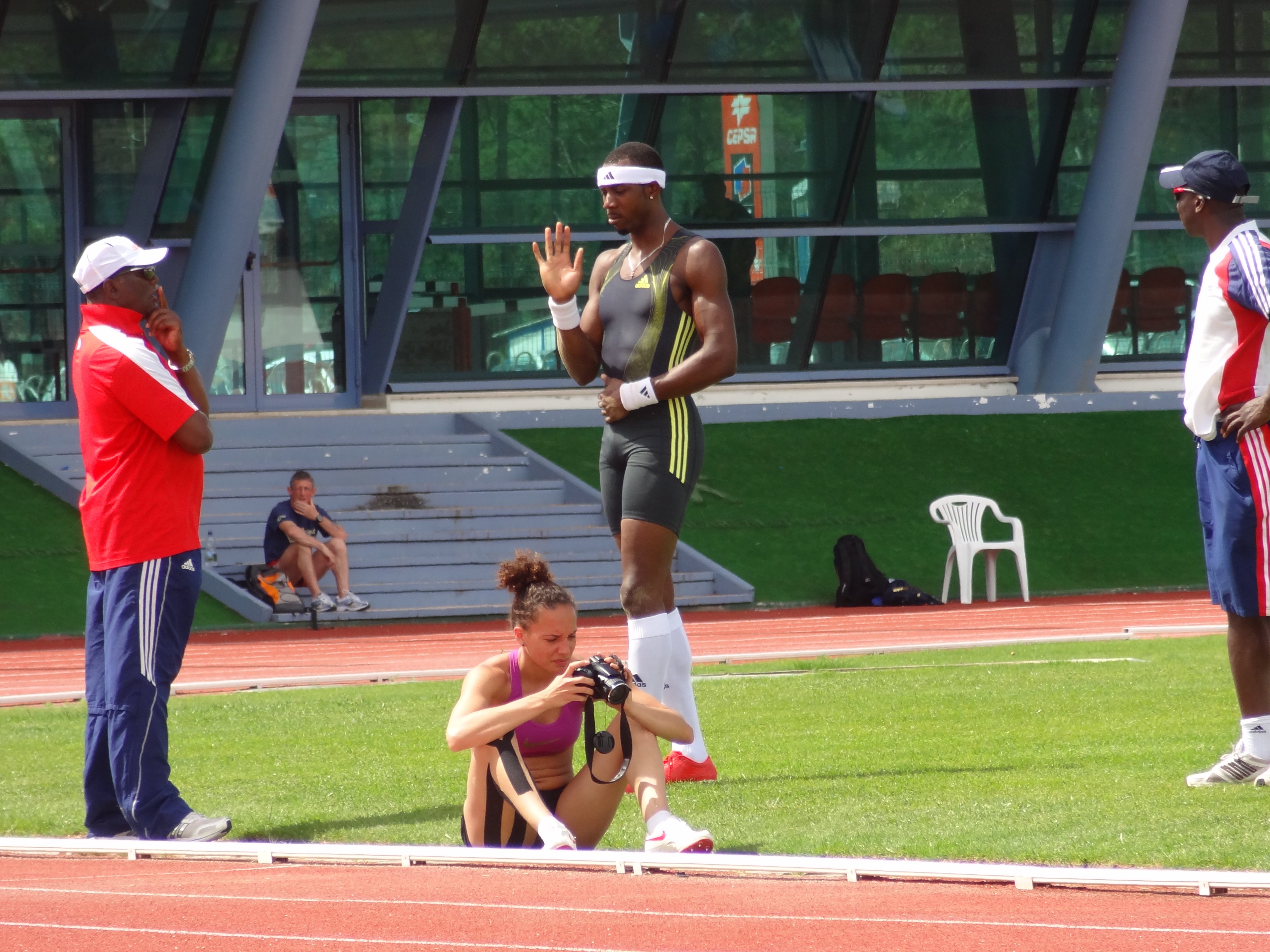 Every few weeks, Jade will come down to see me in London for some private sports physiotherapy & I will discuss certain components of the strength & conditioning programme with her coach, Femi Akinsanye. Jade always does what is asked of her on my part & I know from Femi that she applies herself tirelessly in training, despite the fact that she hasn't received a penny of funding since 2007. For many, the challenge would have been too great, the light at the end of the tunnel too distant a goal & perhaps understandably, many would have quit & sought out another calling.
Jade, however, is not "many". Jade is far more of a sports person than Lance Armstrong will ever be & just over a week ago, after nearly six years absence, Jade was called up to represent the senior GB & NI team at the Pentathlon in the Indoor International Match Combined Events in Valencia on the 26th & 27th January, 2013. Not even just a return to the long jump...a return to multi-events. Congratulations, Jade...enjoy the weekend!!!
Now tell me that achievement doesn't deserve far greater recognition than the dismal orchestration of a chat show confession by a washed up cycle dope.
The latter two stories are unfortunately somewhat less cheery, however, no less deserving of recognition.
Back in April 1997, I undertook the Optional Placement during the third year of my BSc (Hons) Physiotherapy degree. I had been drawn from a hat (due to the great demand for the placement) to spend the 6 week block at Heart of Midlothian FC.
Little did I know at that time but the placement would set the foundation for the rest of my career to date, thanks to the head physiotherapist, Alan Rae. Alan was a tough task master but an honest man & a good man, one that would support me for a few years beyond. Alongside Alan, worked the club doctor, Dr Dewar Melvin. Dewar was an elderly GP, at the time only a couple of years shy of retirement but he had been the club doc on a part-time basis for around 18 years by then.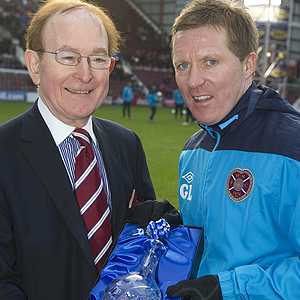 Despite the often brash environment of a football club, Dewar always managed to retain an air of decency, decorum & humanity whilst going about his business.
Skipping forward several years to 2005, I found myself back at the club, as the new manager, George Burley had decided that Alan Rae wasn't who he wanted to work with & felt a new face was required. Alan had lasted through numerous stewardships & ironically enough, had he been able to last just a few more weeks, he would possibly still be there now, as Burley left the club under somewhat of a cloud in October of that same year. I was sad to see Alan leave, however, Burley wasn't one for sentiment & made it clear he didn't want him around.
Dewar remained, however, & over the next few months would support me through, what for each of us working in the medical department at that time, was a challenging period. True to form, Dewar outlasted myself & several of my successors, retiring from his duties at the end of last season after a 32 year association with the club. He served the club proudly & honestly, contributing his expertise with a great character.
Sadly, I learnt that Dewar passed away in Edinburgh on 28th December, 2012, leaving behind his wife, Amelia. He will be well missed & his servitude to sport deserves far more column inches than those afforded to the transcriptions of the sensationalist grovelling by a compulsive liar & bully that tainted the sporting world for so long.
Finally, I want to acknowledge a sport scientist I never actually met but held in high regard. Aged 38, Nick Broad had worked for Birmingham City FC & Blackburn Rovers FC as their sports nutritionist, before moving to Chelsea to spend 6 years in the post of Head of Sports Science. After working with Nick at Chelsea, Carlo Ancelotti hired him again in 2011 to become the performance director at Paris Saint-Germain & it was in Paris on Friday night, that Nick lost his life. He had run out of fuel & was sat waiting for assistance, when an oncoming car collided with his. Nick passed away a few hours later in a Parisian hospital with his family at his side.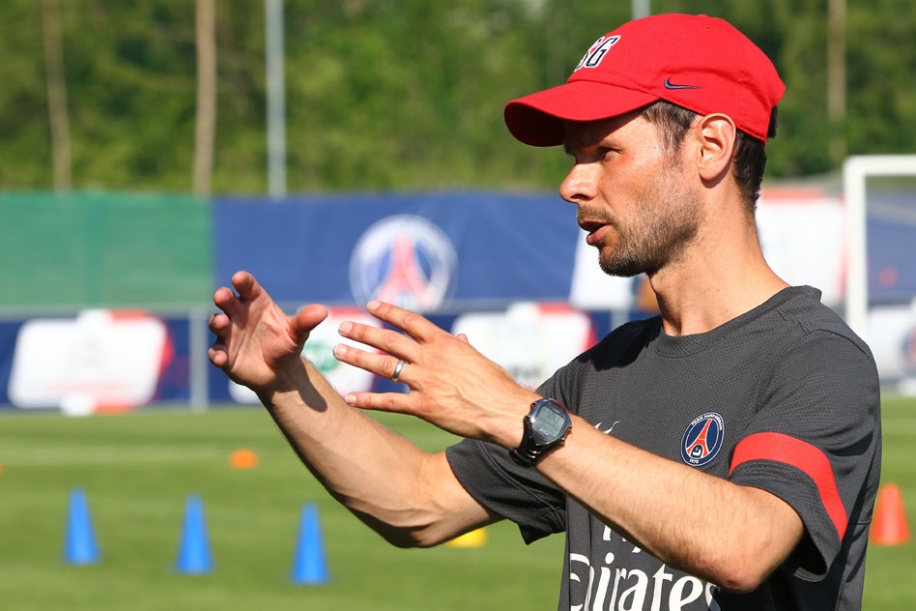 Nick was renowned as a dedicated, hard-working, personable & popular man, who contributed a great deal to the successes achieved by each of the clubs with which he worked. In the sports science profession, Nick was well respected & highly regarded - he will no doubt be long remembered as a fine man & consummate professional whose contributions to fairly enhancing & optimising the performances of the athletes with whom he worked should be discussed far more widely than the abhorrent application of sports science practised & enforced by Lance Armstrong.
So, if there are some sporting undertakings you choose to discuss over the coming days, I suggest you eulogise about the positive contributions some great athletes & support professionals have made in recent times as opposed to giving airplay to the misgivings of the less celebrated.
To Jade, Dewar & Nick - I salute you!!!