In my working life, I am extremely fortunate to be introduced to & work with some fascinating people & organisations around the world. As such, I have built an incredible network of field leaders, expert practitioners & illustrious academics.
Itís not unusual for these connections to overlap & I am lucky enough to hear about many of the great new ventures that are introduced to the arena, as talk spreads throughout the community.
With organisations operating in the elite sports performance environment reaching further & further out of their comfort zones, in the search for potential sources of untapped knowledge that can contribute to better results, new groups are forming to shine a guiding light along the way.
Recently, I was contacted by one of my good friends working in the NBA, asking for my opinion on a new group he had received an email from, called CONQA Sport. Not being familiar with the name, I did my research & found that, sitting on the groupís advisory panel, were Wayne Diesel & Sherylle Calder. Both people I have come to meet or work with over the years & whom I hold in very high regard as a result of my interactions with them.
Since then, I have enjoyed a thoroughly engaging chat with one of CONQA Sportís founders, Kyle Dutton. Kyle was keen to tell me more about the CONQA Sport project, including the groupís inaugural Elite Sport Summit, being held in Cape Town, South Africa, this September & given the nature of the discussions, I thought the guys at CONQA Sport would be great candidates to answer a few questions.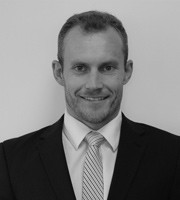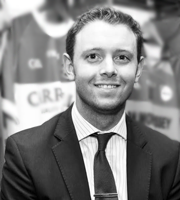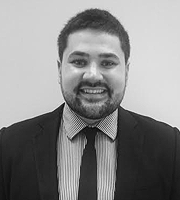 So, Kyle, Justin (Woolford) & Peter (Sharples), Iíll ask away!
OF: Hello Justin, Kyle and Peter. Please introduce yourselves in 10 words or less.
JKP: Passionate people looking to make a difference in elite sport.
OF: Justin & Kyle, you both earned representative honours as youth sportsmen, before transitioning to the business side of sport.
How do you feel your personal sporting experiences have contributed to your ability to operate successfully in the sports business world?
JK: There are two elements here.
Firstly, a healthy competitive nature always helps drive success, whether that be on the sports field or in the boardroom.
Secondly, people tend to be more successful if they are following their passion. We were both passionate about our individual sports that we excelled in & are passionate about the business of sport.
OF: Over recent years, we have begun to see a globalisation of sport, with participation in Asian & African countries exploding. What do you think have been the main contributors to this trend?
Technology & access to information is probably the main reason.
A person in the far depths of Africa is now able to upload footage of themselves playing on YouTube that anyone in the world can view. This allows for talent to be unearthed in regions previously considered unattainable.
Social media & television have also had a huge influence as youngsters & supporters can feel an intimate connection with their idols that they have watched perform on TV.
Decreasing travel costs, which are shrinking the world's borders & the fact that Asia & Africa have large populations with largely unexploited, raw sporting talent make them an attractive place for the expansion of sport.
OF: After many years of being left out in the cold by the sporting world, South Africa has played host to several high profile international sporting events since the Rugby World Cup in 1995, with arguably the football & cricket communities making the biggest headlines in that respect.
What has South Africa done well in these events & what lessons has it learnt moving forward?
JKP: South Africa has a very strong sporting brand. We have some of the world's best sportsmen & women to have graced their various disciplines, whether that be Rugby, Cricket, Golf, Football, Swimming, etc.
We are blessed with great weather & the time zone generally works in our favour so hosting sporting showcases here generally makes sense.
The ultimate lesson learnt from 1995 can be encapsulated in the quote from the late Nelson Mandela:
"Sport has the power to change the world... It has the power to inspire. It has the power to unite people in a way that little else does. It speaks to youth in a language they understand. Sport can create hope where once there was only despair. It is more powerful than government in breaking down racial barriers."
The Rugby World Cup in 1995 was a watershed moment for South Africa as Mr. Mandela used it to show how sport can bring people together from different racial backgrounds. This then filtered through to the cricket & football events that we hosted.
Our facilities are world-class, although this can be a touchy subject in South Africa as many people believe that some of the stadia built for the FIFA Football World Cup are not being used to their full potential post the event.
The challenge here is to maintain them and put them to full use. That being said, we did manage to showcase our beautiful country & a lot of people realised what we had to offer from a sporting facility & tourism perspective. The lessons learnt from the later events probably centre more around the financial management post completion.
OF: In performance sport, different regions have excelled in different areas. I think itís fair to say that Europe, Australasia & South Africa have pioneered the performance science & medicine field, whereas the North American franchises have blazed the trail with regards sports marketing & commercial exploitation of the professional sports vehicle.
Are we now entering a time when regional expertise is starting to migrate from the epicentres to spread the various messages?
JKP: Definitely. Technology has helped this immensely as more people are connected globally. That being said, people like to meet with each other & engage, hence the reason we host an Elite Sport Summit in Cape Town.
We have created a platform for sports professionals to showcase their knowledge & build their networks in a prime destination. For example, a Head of Strength & Conditioning from the US can learn more about strength training techniques & performance science from an English institution, whilst a General Manager of a South African club could learn a lot from an NBA team about how to commercialise their brand.
OF: You have recently joined forces to found CONQA Sport. Please can you tell us a bit about your vision for the company & how you hope to provide value to the performance sports community.
JKP: We have various elements to our company but all combine to fulfil our long term vision of being the ultimate destination for elite sport knowledge sharing. Our articles aim to be thought provoking, whilst we want our events/programmes to be more of an experience than just a sit-down event.
Our whole focus is to "Push the Boundaries of Human Performance" & we want to give people the chance to explore what else could be achieved in their field.
OF: The advent of ďBig DataĒ is obviously the huge buzz phrase on the lips of the performance sports world over the last 5 years.
Whilst we are still in a very embryonic stage with this field, where do you see that the market has incorporated the technological innovations well & which mistakes have been, or are being made, in this area that we need to learn from?
JKP: Big Data is a term that many people probably wouldn't associate with sport but has significant links.
Many sports teams & codes use data mining & analysis to determine where performance can be bettered, which has had a huge effect on the focus areas.
That being said, some people do place too much influence on statistics & numbers, when they could be looking at the mental side of athlete performance.
Information privacy is something that all teams & organisations are going to have to focus on moving forward as trade secrets & player information can quite easily be stolen.
OF: Where do you see the biggest changes in the performance sports world coming over the next ten years?
JKP: Drug testing should become a lot more stringent across all sporting codes & we hope that it does so.
There will also be more of a focus on conditioning of youth sportsmen & women, since there are instances where talent is being lost through mismanagement of developing bodies. This leads swiftly into injury prevention.
We're sure most sports people are now aware of the attention being paid towards concussion testing, but we still don't think we are anywhere close to the level we need to be to address the challenges.
Sport is becoming bigger, faster, stronger & there is more financial gain. Sportsmen & women will need to be looked after more & more, so if these precautions aren't going to be addressed at the speed at which sports as an industry is growing, there will be serious challenges.
OF: Who were your sporting idols & why?
J: Graeme Smith, Fourie Du Preez, Michael Jordan, Hashim Amla, AB De Villiers - All hugely talented, fantastic leaders. All possess(ed) a great attitude, a massive work ethic & were/are unstoppable in their prime.
K: Brian O'Driscoll & Jonny Wilkinson. Both supreme professionals & all round rugby players who could adapt to any changes quickly & effectively.
At the moment, Ben Smith is the player I believe comes close to these two.
P: Os Du Randt. A powerful, hard working athlete whose career included two rugby world cup wins & a phenomenal comeback story.
OF: If you were able to bend time & space to meet your 16 year old self, what one piece of advice would you be most eager to impart?
J: Trust your instinct.
K: Don't sweat the small stuff. Focus on the bigger picture & the processes.
P: Experience & do as many different things as you can, time only becomes more precious the older you get.
OF: Which person or organisation do you currently most admire in the performance sports world at the moment & why?
JKP: Red Bull. They push the boundaries in every sporting code in which they are involved & are willing to think outside of the box. This creates an environment where people aren't scared to try things in order to learn.
Justin, Kyle & Peter, thanks for taking the time to chat & I look forward to hearing more from CONQA Sport. Hopefully, my schedule will allow me to make it over to South Africa for the inaugural conference in September.
For those of you interested in finding out more about CONQA Sport, click on the link below & visit the website, which has some great articles on sports & human performance:
Whilst the Elite Sport Summit, is an invite-only event, the proposed schedule of speakers is definitely worth a look.
Click here to read the programme of events (& if you ask nicely, I might be able to swing a couple of invites for the more sophisticated readers!):
Elite Sport Summit, Cape Town, 2-3 September, 2015